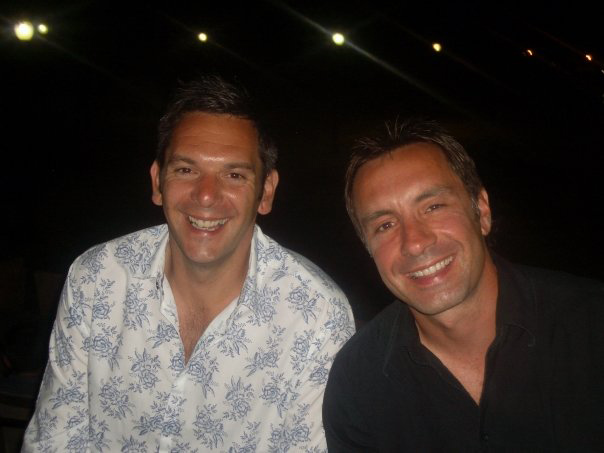 Your names:
Simon Webster and Graham Buckle
Your team name:
X R8-ed
Combined age:
82
What makes your team special? :
A combination of steely competitiveness and disarming charm.
How many times have you done the galleryrally?
4
What made you want to take part?
It looked like a good way to waste time having fun and raise money for charity along the way.
What was your highlight of 2012: St Tropez?
The same as every year – amazing scenery; great banter with old friends; meeting new friends and the excellent challenge of the clues and competitions.
What did you do to raise your fundraising target?
We ran our own mini-rally in Jersey in May. We set 15 clues around the North and West of the island, culminating in afternoon tea in St Brelade's Bay Hotel with a prize ceremony and raffle.We ran a stall at a village fete in the UK, selling smoothies and we have also got sponsorship for running 10ks, half-marathons and marathons!
What advise would you give to someone thinking of doing a galleryrally?
Go for it! You can have a lovely driving holiday through France, make new friends, challenge yourself intellectually (and physically!) and raise lots of money for two very worthy causes in the process. What could be better?